We are developing a series of Regenerative Farming education programs including tours designed to allow people interested in developing their farm or business, to visit and learn from a range of regenerative farming and food distribution business in Australia and around the world. We work with local owners, educators and consultants to provide training workshops as part of the tour programs.  Each visit is specifically targeted to provide you with not just a casual view of an operation, but an in-depth look at the what, how and why. We aim to broaden your knowledge, link you with others and give access to people and networks that can help you.
We also seek out experts to bring new ideas and concepts and provide opportunities to get a first look at these ideas and learn how they can be applied to your situation.
New Regenerative Farming Tours
The current tours under development are for five-day programs in:
NSW Central Highlands, Sothern Tablelands and Southwest slopes
South West WA – Margaret River, Blackwood River and Southern Forests
NSW Northern Tablelands and Mid North Coast
We are also planning international programs to:
USA – New York, Vermont, Pennsylvania, Virginia and California – May/June 2019
USA – New Mexico, California and southern states – Nov 2018
Central and South America – details under development
Past Programs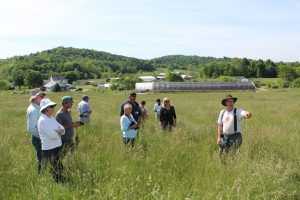 In 2012 we ran our first program to the USA – Sustainable Food & Farming Tour USA.  This trip started in New York following on through Vermont, Pennsylvania, Virginia and then onto California.  The visits covered Rodale Organic Institute, Polyface farm, Hardwick Centre for Agriculture Economy, Amish farming enterprises and much more.
Save
Save