Want to improve the Productivity & Profitability of your Farm?
We deliver Regenerative Farming and Agriculture courses and programs including tours designed to allow people interested in developing their farm or business. We aim to broaden your knowledge, link you with others and give access to people and networks that can help you. We'll guide you through the process of making a change in your farming business during our Business of Regenerative Farming Workshops and Courses.
We are running a variety of workshops and course covering many topics and areas of regenerative agriculture, farming and business.  These include:
The Business of Regenerative Farming
Regenerative Holistic Grazing Management
Regenerative Farm Financial Management – including business models and marketing for farm produce
Currently no events in this catergory planned -
subscribe to our newsletter to be notified of new events
Subscribe today and get first access to new tour dates and exclusive special prices.
In Planning
NSW Northern Tablelands – Nov 2021
Victoria Macedon Ranges, Kyenton and Daylesford – 2022
South West WA – Margaret River, Blackwood River and Southern Forests – Beyond 2021 (TBA)
USA Regenerative Farming – New York, Vermont, Pennsylvania, Virginia and California – Beyond 2022 (TBA)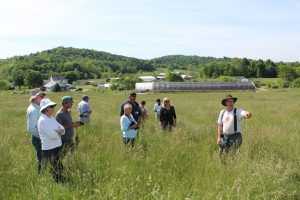 Our first tour program to the USA – Sustainable Food & Farming Tour USA was great 21 day program across the US.  This trip started in New York following on through Vermont, Pennsylvania, Virginia and then onto California.  The visits covered Rodale Organic Institute, Polyface farm, Hardwick Centre for Agriculture Economy, Amish farming enterprises and much more.
Past Programs
Save
Save