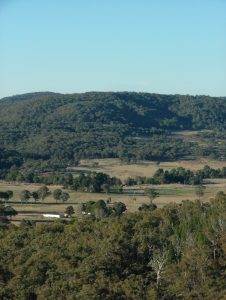 The Holistic Land Planning process provides a clear structured way to plan the development of your land in-line with your Holistic Context/Vision and what you would like your Future Resource Base to be like. Your land plan allows you to design a vision for the land you manage so you can then create an action plan for your develop over time.  With a properly structured land plan the sequence of development can take many forms, but the key will be that you not have conflict between items you include a different times. For example fences and tree lines wont conflict with where you might put a major dam or a building, and roads can be developed to provide long-term durability and low maintenance.
Help creating your land plan
Training and Land Planning workshops
Land Planning is a component of the Holistic Management course, and we also we run Holistic Land Planning workshops to work with groups to learn the process and apply it to your land.  This can be a great way to start your plan as you get feedback and input from a larger group who might look at your plan with different eyes and create opportunities you may not have seen.
Personal plan support and review
If you are starting out creating your land plan, we can assist you through the process and guide you as needed.  We are also available to review and provide feedback on plans developed if you want a outside set of eyes across your plan. Please complete the form below and we will contact you to discuss your requirements.
Produce your Land Planning Topographic Map
For properties in NSW and Qld, complete your details below with property location and size and we will be in touch to discuss your map and plan.   What we can produce is:
High resolution A2 size printable topographic map set to best fit scale of your property,
General printable map version for every day use,
KML files for import into Google Earth with layers included covering contours, water, boundary, roads and some other features depending on scale of map (at additional cost).
The contour resolution of your map is dependent on where your property is located, so once we have your details we will contact you with information and the final cost.
Cost for contour map only as detailed above is $295 (plus GST) for properties up to 200ha.
Properties between 200ha to 400ha will be $365 (plus GST)
Properties over 400ha will be quoted and price dependent on total size and detail of the area.
KML files for Google Earth are an additional $50 (plus GST) per property
Holistic Management Course graduates receive a 20% discount from our standard price.
For properties outside NSW and Qld please complete the details below and we will contact you with details of what is available in your location.  This is dependent on available data and varies from state to state and location.