Our Business of Regenerative Farming workshops will start you on the journey to grow your farm business.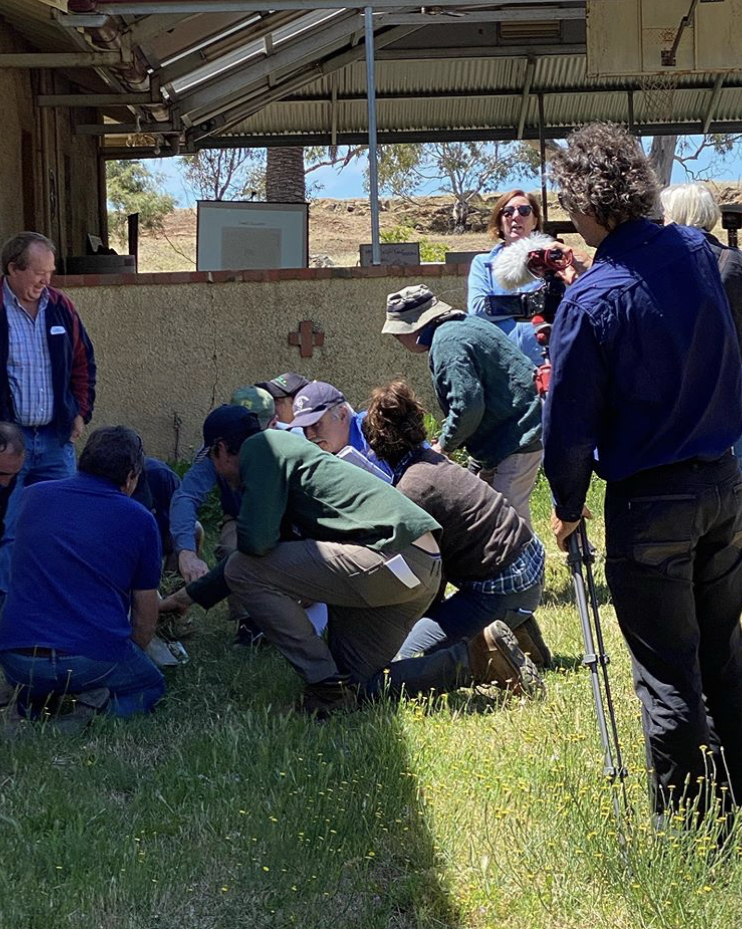 Whether you want to improve your profitability, regenerate and improve your land or produce great healthy livestock with less inputs, these workshops will give you the practical tools to get you started.
Join us for the Business of Regenerative Farming Workshop on the North Coast.


This two day workshop will provide you an introduction to Regenerative Farming and Holistic Management. These are practical and easy to follow days that will give you a set of tools and actions to apply to your farming operation.
Date: 25th and 26th August 2021
Location: Pearces Creek Hall, 40 Pearces Creek Hall Rd, Pearces Creek NSW 2477
North Coast/Northern Rivers Region
Day One - Introduction to Regenerative Holistic Farming
This introductory to the principles of Regenerative Holistic farm management including how we can ensure our farm operations are balanced to produce a better environment, create a profit and happy people. We will also take you through the farm management toolbox and the why and how of regenerative holistic planned grazing, and work to create your first grazing plan.
Day Two - Regenerative Farm Business Financial Management
This introduction workshop is aimed at getting you started on a process of improvement of your financial literacy and working to improve the performance and management of your farm business. And create a consistent Profit!
Come and work with Glen Chapman of Southern Blue Regenerative and Helen Lewis from the Decision Design Hub and have a great couple of days working on your farm business. We will have fun and get into practical take homes to get you started.
For Women in the Tweed / Richmond River Regions and associated local government areas ( Lismore-Kyogle- Murwillumbah) - you can get a 50% discount to attend - Contact North Coast LLS for details on registering for the discount.
Day One - Intro to Regenerative Holistic Farming and the Regenerative Farm Management Toolbox

We will cover the Regenerative Farm Management toolbox and how it gives us the tools to improve our land, produce great produce, and improve profit. We review Holistic Planned Grazing and how it is not just for large scale grazing operations but is for anyone who grazes animals and wishes to improve plant growth and soil health using techniques and approach originally pioneered by Allan Savory.
The workshop will cover the following:
Unpack the Regenerative Farm Management Toolbox and improve the results on your farm.
Improve your soils function that underpin our production systems.
How we manage within a complex environment and life.
Understand the principles of regenerative grazing management.
The Value of Holistic decision making and how it relates to Regenerative Holistic Planned Grazing.
Day Two - Regenerative Farm Business Financial Management
The workshop will cover the following:
Plan to creating a profit – plan profit first!
Understand the financial performance of your business - even when you are not a finance person.
Focuses on performance and know what figures are really important.
Improve your business performance using the key profit drivers are.
Identify where to spend your Time, Energy & Money.
Leave with the steps to create your regenerative business model for your farm.
Your Trainers
Your trainer and facilitator for the day are:
Glen Chapman of Southern Blue Regenerative.
Glen has been working in regenerative farming for over 20 years and is an accredited Field Professional in Holistic Management with the Savory Institute. Having worked with leading consulting firms as a trainer and facilitator, he has also travelled internationally researching regenerative farming practices and brings this knowledge and experience to helping you apply the learning from the workshop. Along with training, educating and sharing his passion for regenerative agriculture, he and his wife run Tarinore Farm near Armidale on the Northern Tablelands of NSW, applying the principles themselves and supplying meat to their local region.

Helen Lewis - Founder Decision Design Hub. Helen is an accredited Professional Educator in Holistic Management with the Savory Institute. Since 2003, Helen has been training Organisations, groups and families in Holistic Decision Making, Holistic Profit Planning and Holistic Planned Grazing. Helen, her husband and their 2 children live on Picots Farm, west of Warwick, implementing holistic grazing with their growing Brangus herd. Helen has a wealth of experience in training groups in Holistic Management, and has a passion for Holistic values based decision making, helping people to have clarity, confidence and a sense of calm with every decision. The Holistic Management process enables people to solve the root causes of problems, be true to their values and consider the people in their life, the environment (on which we depend for a living and life) and our longer term prosperity with every decision
Date/Time
25 Aug 2021 - 26 Aug 2021, 9:00 am - 4:30 pm
Destination/Location
Nth Coast/Nthn Rivers - Pearces Creek Hall
Categories
Bookings
NOTE: If you have a coupon - ensure you enter it below and any discount will be applied to your final invoicePrices are excluding GST - Invoices will be sent when booking received. If you would like to discuss payment options please register, and include in the comments and we will be in touch.
NOTE: If you have a coupon - ensure you enter it above and any discount will be applied to your final invoice