Take
Control
Access the tools and knowledge you need to take control of your land and your finances and deal with change everyday

Holistic Approach
Learn how to deal with the complexity of what we manage to help improve your farm's productivity and success.

Learn From Others
Work with like minded farmers supporting each other to apply the learning to your farm.

Practical Course
Take the information and implement what you've learnt to your business as the course progresses.
Whether you want to regenerate and improve your land, or produce great livestock and improve your profitability, our Regenerative Farming Course has everything you need to get you started.
Partnering with nature to regenerate your land to increase productivity and profitability, we help you to:
Create a vision for your farm and learn about better decision making.
Develop your own customised grazing plan and make it work regardless of the conditions.
Get a handle on the financial performance of your business and use a simple financial planning & management method to ensure you make a profit.
Develop a monitoring program for your farm to measure your progress towards a regenerative future.
Create your action plan to implement what you learn step by step in your farm business.
Applying Holistic Management to your farm and to your life.
The Business of Regenerative Farming School is for farmers interested in making change in their farm and life for a positive future. Improve the productivity of your farm, your financial performance and improve the environment of your farm. We step you through the process that fits with your farming business.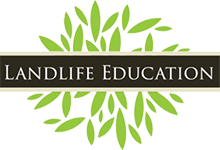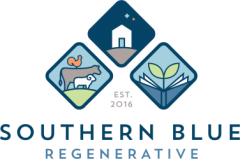 During the course you will work with Jason Virtue from Landlife Education and Glen Chapman from Southern Blue Regenerative, both accredited educators with the Savory Institute and a practitioners with over 20 years of experience with farm financial management, grazing management, holistic management and regenerative business development. The course covers the principles of Holistic Management and regenerative farming including environmental management, goal setting, sustainable living, business financial management and analysis, production planning (including grazing) and a simple decision making process you will use everyday.
The Business of Regenerative Farming School is delivered over a two month period with two three day residential components and includes online meetings, one on one video calls and peer group projects. This allows you to learn the new information, work with it on your own farm and business and work with a supportive group of farmers to help each other implement the learning.
Course Dates:
Intro Webinar Sessions – between 26th July – 3rd August
Residential Session 1 –  9-11th August
Residential Session 2 – 6-8th September
Register Now for this course. Spots are limited –

Booking form Below
Date/Time
09 Aug 2021 - 11 Aug 2021, All Day
Destination/Location
Gympie, Qld
Categories
Bookings
NOTE: If you have a coupon - ensure you enter it below and any discount will be applied to your final invoicePrices are excluding GST - Invoices will be sent when booking received. If you would like to discuss payment options please register, and include in the comments and we will be in touch.
NOTE: If you have a coupon - ensure you enter it above and any discount will be applied to your final invoice